Complete electric oven installation services
Are you planning a kitchen renovation or replacing your old oven and need an electrician with a customer focused attitude that knows exactly what they're doing? All Purpose Trade Solutions electricians have you covered.
All Purpose Trade Solutions has been servicing the Brisbane, Logan, Gold Coast, Moreton Bay and Sunshine Coast regions for years and knows almost everything about appliance installation, especially when it comes to installing electric ovens. Whether you know exactly what type of oven you want to be installed or have some questions for us, we're here to help.
Book Electric Oven Installation Today
Call us at 0485 869 495 or fill out the form and we will get in touch with you as soon as possible.
Electric oven installations - All brands
No matter the make or model of the electric oven you're getting installed or repaired, All Purpose Trade Solutions will be able to safely and efficiently conduct any electrical work that needs to be done. By hiring qualified and licensed electricians from the All Purpose Trade Solutions Electrical team, you'll be able to enjoy peace of mind and get back to cooking with no concerns.
With our business relying on referrals and repeat customers, you can trust that the All Purpose Trade Solutions team does an excellent job exactly the way you want.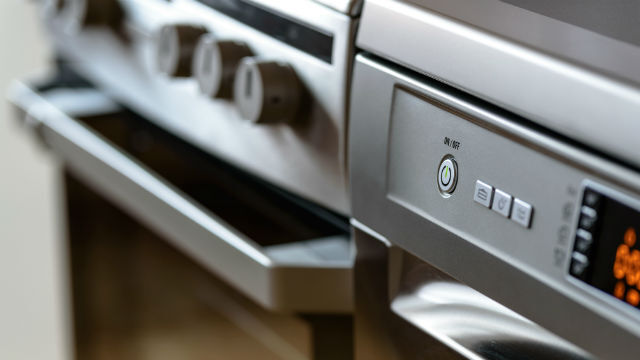 Why choose All Purpose Trade Solutions for your oven installation?
Some might say that the oven is the hero of the kitchen as it is a fundamental appliance for cooking delicious home-cooked meals. When this important appliance breaks down or dies, it's important to use a qualified and knowledgeable electrician to get your trusted oven back in working order.
All Purpose Trade Solutions always puts the customer as number 1, which means we will take on board any specifications you might want for your oven installation regarding the make or model of your desired oven. It's in your best interest to work with a small but mighty team of electricians rather than becoming just another job for a larger company, as we put our brand values into every job we do.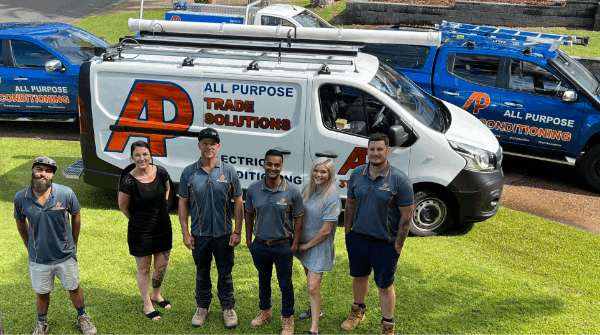 Our customer service guarantee is the values we work by:
We will answer your calls. If for some reason we can't answer your call, please leave a message and we will get back to you in 30 minutes or less
Our electricians will be on time. Since we understand how valuable your time is, if we are ever late to the appointment we will take $50 off the quoted price of the job
The electrical safety of your home is always going to be on top performance
We will only use quality products. All the products that we supply are of the highest quality and are backed by a 12 month warranty
We always clean up after every job and will always leave your house the same way we found it, if not better
All electrical work we undergo complies with all Australian standards and we undertake all mandatory testing requirements on every job where it is deemed necessary.
Your local oven installation specialists
Contact our experienced electricians for expert advice on installing or repairing your oven in the Brisbane area. Give us a call on 07 3133 1681 or complete our online booking form.
Frequently Asked Questions about electrician