Logan Air Conditioning Specialist
Are you looking for highly qualified and experienced HVAC technicians for Logan air conditioning installations, repairs and servicing? Look no further!
Our team have been dedicated to offering quality aircon services and solutions to customers in Logan for decades and we are trusted, experienced professionals in the industry.
Whether you are looking for servicing and repairs for your existing air conditioner or want to get a new air conditioning system for your home or business, our team will provide you with the best air conditioning solutions available. We provide top-quality workmanship and service for every job we complete, no matter the size or type, and will work with you to ensure your exact air con needs are met.
Get in touch today and get your local air conditioning Logan professionals to provide efficient, reliable air conditioning to your home or business.
Air Conditioning Systems Logan
Split System Air Conditioner Logan
When considering air conditioning options, the split system air conditioner is always a highly popular choice and for good reason! Split systems comprise of two primary components: an outdoor compressor and an indoor unit responsible for both cooling and heating functions.
Installing split system aircon is a great way to reduce your household energy bills due to their energy efficiency as well as improved indoor air quality and producing minimal operational noise. Additionally, the installation of a split air conditioning system offers you great flexibility as our skilled HVAC technicians can readily install the unit in almost any location!
This flexibility makes split systems an ideal choice if you're looking for a reliable and cost-effective air conditioning system.
Ducted Air Conditioning
Ducted air conditioning is easily installed in your roof, with an outdoor compressor and air conditioned air being ducted all around the home.
Zoning areas is simple, so you can dictate and maintain the perfect temperature in different rooms and areas of your home allowing you to control which areas are heated or cooled. Ducted aircon allows for a neat and discreet fitting, as the grilles used to distribute the cool air blend in with your home's decor.
With All Purpose Trade Solutions, you can access the best in modern cooling solutions and our experienced ducted air con technicians will install the ducts seamlessly throughout your property to keep your home comfortable all year-round.
Cassette Air Conditioner
Cassette air conditioning units are a great choice when it comes to providing an efficient and unobtrusive cooling solution for your home or workplace. Unlike split systems, they require no wall or floor space as they are installed directly into the ceiling. This gives a modern and neat appearance whilst also ensuring maximum efficiency and even distribution of temperature throughout the area.
Cassette air conditioning systems allow for up to four individual outlets, which enable them to reach even the furthest corners of the room, guaranteeing precise and consistent temperatures. Additionally, cassette air conditioning units are incredibly easy to install and maintain, ensuring you can enjoy the perfect temperature, without any of the hassle of clunky, old-fashioned aircon units.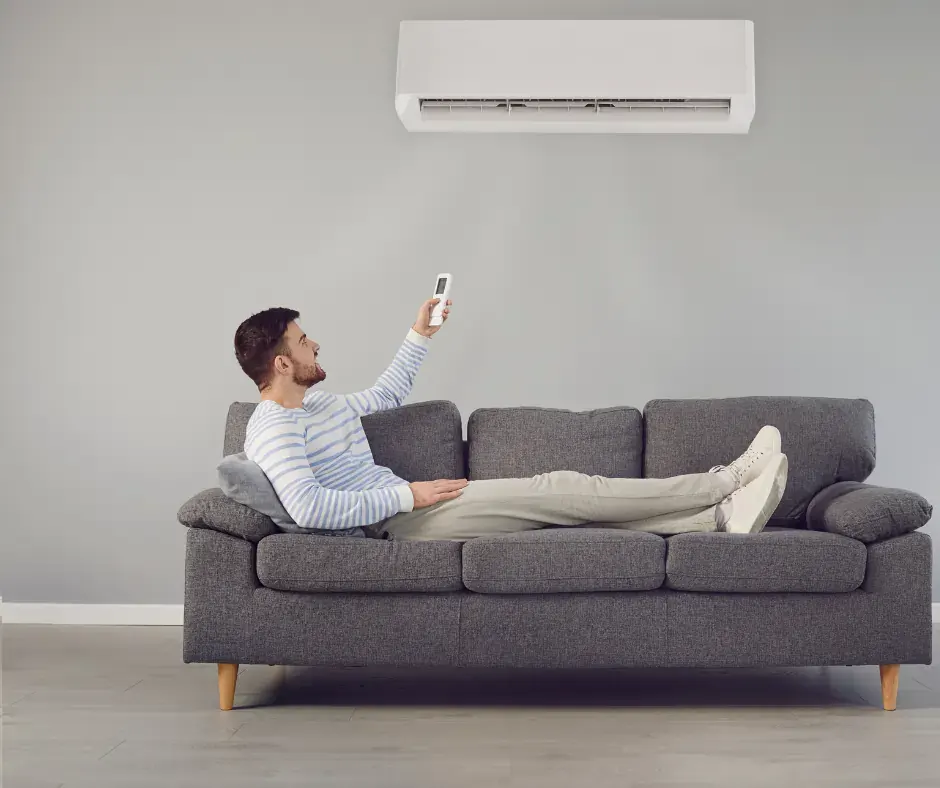 Air Conditioning Service Logan
When it comes to servicing air conditioning units in Logan, the All Purpose Trade Solutions technicians are some of the best in the area.
We ensure we promptly, professionally and thoroughly look over your aircon system and resolve any issues, as well as suggest any fixes that may be needed to allow your system to run smoothly and effectively.
Arranging regular servicing for your air conditioning helps extend the life of your unit, as well as encourage it to work at 100% when you need it most. Think of regular air conditioning service as an insurance policy for your system.
Air Conditioning Cleaning Logan
Our aircon cleaning services will ensure optimal performance and air quality. Dust, allergens and debris can accumulate in your air conditioning system over time. This will affect the efficiency of your aircon and the indoor air quality.
Our HVAC technicians clean and sanitise every component, including filters and coils. We remove contaminants to improve cooling, increase the life of your system and give you cleaner, healthier air.
Having your air conditioning regularly cleaned will help reduce the energy output and lower your energy bills as well as lengthening the lifespan of your AC system!
Trust All Purpose Trade Solutions, your local Logan air conditioning cleaning professionals, to rejuvenate your aircon and have it running like new again.
Air Conditioning Installation Logan
Are you looking for the best air conditioner installation Logan? Our All Purpose Trade Solutions team of aircon experts are here to help you. Our specialists know everything about air conditioning and we can install any type of air conditioning system.
Are you considering a split-system air conditioner, ducted air conditioner, or cassette air conditioner? We have a team of HVAC professionals to help you and we will work with you to find an air con solution that fits your budget, space and lifestyle.
Our skilled installers will ensure that the installation process is seamless and efficient. We will make sure that your air conditioner is installed correctly, so you can enjoy the coolness and comfort you desire.
If you are looking for reliable and friendly air conditioner installation Logan, you've come to the place! Contact us to arrange your air conditioning installation.
Air Conditioning Repairs Logan
For your air conditioner repairs Logan, All Purpose Trade technicians are available to help with any and all air conditioning repairs.
Our technicians use their expertise to quickly diagnose and fix any aircon problems you may be experiencing. All brands and models are covered by our comprehensive air conditioner repairs and regas.
We understand the importance of an air conditioner that works during hot summer days. We are committed to fixing your air conditioning quickly and efficiently.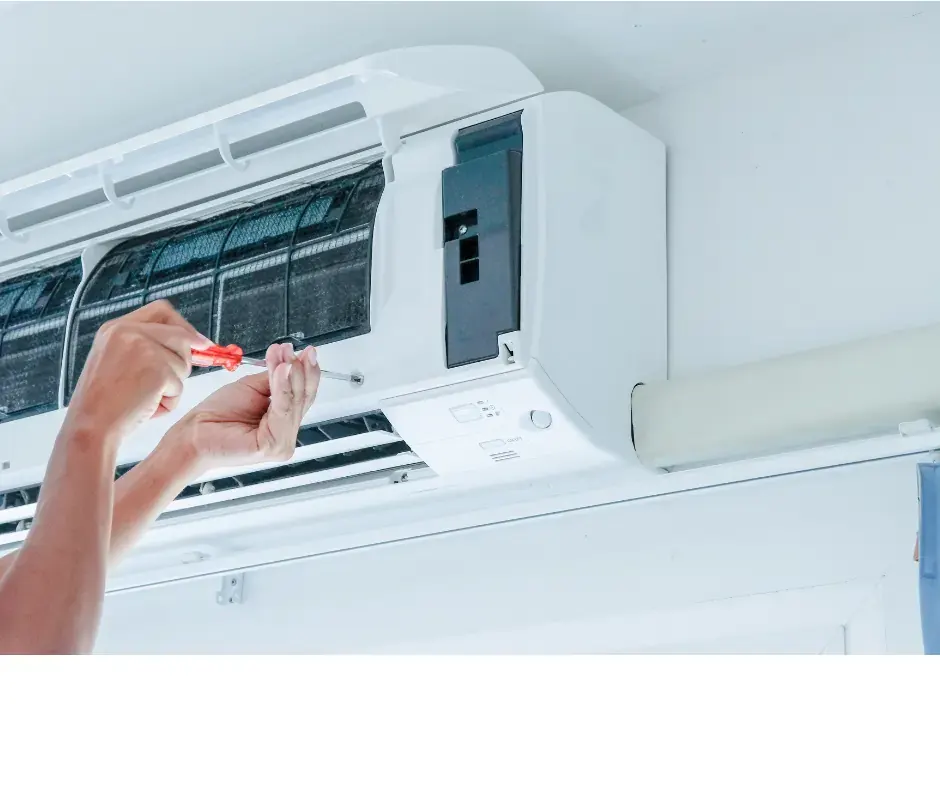 Air Conditioner Brands
Our expert air conditioning technicians have extensive experience installing, repairing, servicing and cleaning all major aircon brands including:
LG Air Conditioner
Samsung Air Conditioners
Why choose All Purpose Trade Solutions?
At All Purpose Trade Solutions, we base our business on customer satisfaction, repeat clients and referrals. That's why we take our customer service so seriously. Our Service Guarantee is put in place to give you, the customer, the peace of mind to know that you are always going to be looked after. Our Service Guarantee entails:
Qualified: Our team is qualified, licenced and appropriately insured.
Quality: We will only use quality products! All the products that we supply will be of the highest quality and be backed by a 12-month warranty.
Phone Calls: We will answer your calls! If for some reason we could not answer your call at that time, please leave a short message and your call will be returned in less than 30 minutes.
On-Time: We will be on time! We always try our hardest to make it to every appointment on time, however, it is the nature of this industry for plenty of surprises to pop up, so if we ever are late, we will take $50 off the quoted price of the job.
Safety: The electrical safety of your home is always going to be of paramount importance. Every job we do, big or small, includes a complimentary visual safety inspection, to make sure you and your family are safe.
Clean: We will clean up after every job and always leave your home the same way we found it, if not better!
Australian Standards: The electrical work we do complies with all Australian standards and we undertake all mandatory testing requirements on every job where it is necessary.
Lifetime Warranty: With all of our work comes with a limited lifetime warranty.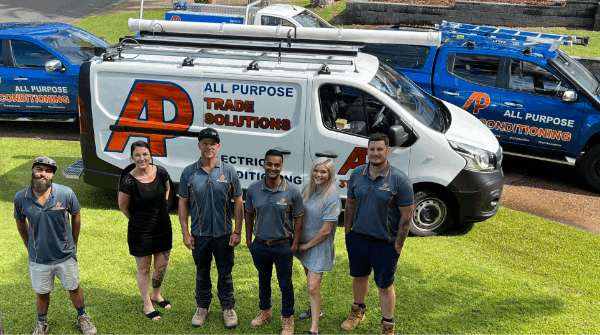 Local Logan Air Conditioners
For more information about the air conditioning services that All Purpose Trade Solutions offer across Logan or to make an appointment for one of our qualified technicians to attend your home or office, call our friendly team on 07 3133 1681 or complete an online job booking form .
Looking for more than a Air Conditioning in Logan?
We provide additional services in Logan such as Electrician,
Frequently Asked Questions about Air Conditioning experts
Suburbs our Air Conditioning experts Service in Logan
Yarrabilba
Woodridge
Woodhill
Wolffdene
Windaroo
Waterford West
Waterford
Veresdale Scrub
Veresdale
Undullah
Underwood
Tanah Merah
Tamborine
Stockleigh
Springwood
South Maclean
Slacks Creek
Silverbark Ridge
Shailer Park
Rochedale South
Regents Park
Priestdale
Park Ridge South
Park Ridge
North Maclean
New Beith
Munruben
Mundoolun
Mount Warren Park
Monarch Glen
Meadowbrook
Marsden
Lyons
Loganlea
Loganholme
Logan Village
Logan Reserve
Logan Central
Kingston
Kairabah
Kagaru
Jimboomba
Holmview
Hillcrest
Heritage Park
Greenbank
Forestdale
Flinders Lakes
Flagstone
Edens Landing
Eagleby
Daisy Hill
Crestmead
Cornubia
Chambers Flat
Cedar Vale
Cedar Grove
Carbrook
Buccan
Browns Plains
Boronia Heights
Bethania
Berrinba
Belivah
Beenleigh
Bannockburn
Bahrs Scrub