Are you considering a ceiling fan installation?
Have you recently purchased a ceiling fan and are needing a qualified electrician to install it? Maybe you've just started looking into ceiling fans and have some questions regarding the installation process. Ceiling fans are an old but effective invention that can help keep your home cool and allow you to save money on your energy bill.
All Purpose Trade Solutions has been installing ceiling fans for a number of years now and can proudly call ourselves experts in installations. Plus, we can help you choose the perfect one for your Brisbane, Gold Coast, Logan, Sunshine Coast or Moreton Bay home. Book a ceiling fan installation today.
Book Ceiling Fan Installation Today
Call us at 0485 869 495 or fill out the form and we will get in touch with you as soon as possible.
Our electricians are experienced and qualified in installing new fans, upgrading an old fan, or simply just repairing your current fan.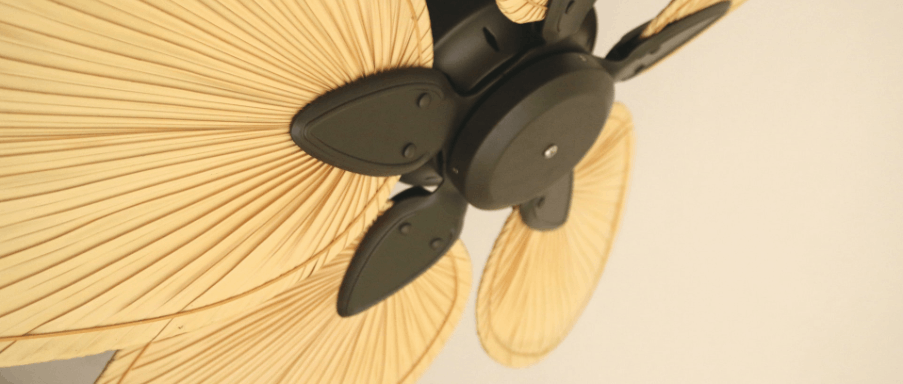 What do you need to know about ceiling fan installation?
When deciding on what type of ceiling fan you want for your new fan installation, there are a few important factors to look into as they will affect your choice of product.
Room Dimensions: It's important to know the amount of space you have available before trying to select a fan size
Ceiling Height: The height of the ceiling will affect the type of fan you choose, as a large fan in a low room can be a potential safety hazard
Price Range: There is a large selection of ceiling fans on the market all with varying prices and features, so it's important to know your budget before you get overwhelmed with choices
Level of Air Flow: This is a major consideration as a small fan in a large room may not have the desired effect you're wanting
Sound: This is an important factor as nobody likes a noisy fan that squeaks or hums
The team at All Purpose Trade Solutions can talk you through every consideration you might have when it comes to your ceiling fan installation.
Benefits of Using Ceiling Fans For Cooling
They reduce energy costs for your home as they complement air conditioning systems by aiding the airflow
They are a much cheaper way to stay cool when compared with an air conditioning unit
They can be used all year round, including in winter
They can be a unique feature to the room or blend in with sophisticated elegance
Complete indoor & outdoor ceiling fan installations
Don't risk an unlicensed or underqualified electrician installing your ceiling fan. While a ceiling fan has become a household staple, there can be serious safety risks when installed incorrectly. These risks can lead to serious electric shock injuries caused by faulty wiring from an unlicensed electrician. Don't risk the potential harm to your family, call All Purpose Trade Solutions today on 07 3133 1681.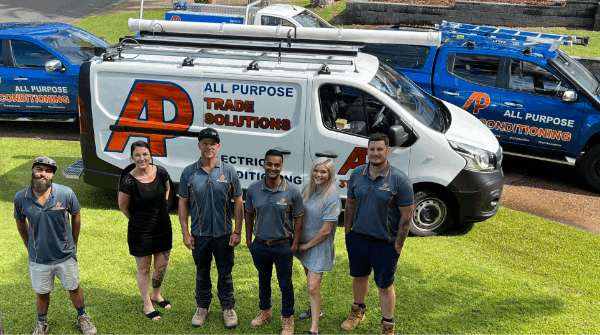 Our customer service guarantee includes:
We will always try to answer your calls ASAP and if we don't pick up, leave a message and we will return your call in under 30 minutes
Our electricians are always on time and if we're late, we will take $50 off the quoted price of your job
Safety is our number 1 priority with any job conducted
We only use quality products from trusted suppliers with products being backed by a 12-month warranty
You won't need to worry about messy tradies, we will always clean up after the job and you won't even be able to tell we were ever there
Our team are master electricians which means that all work we do complies with all Australian and industry standards
Any electrical work we do is backed by a limited lifetime warranty
Your trusted local ceiling fan installation specialists
All Purpose Trade Solutions have accredited master electricians ready to help install or replace your ceiling fan quickly and with ease, complete our online electrician booking form today or call us on 07 3133 1681.
Frequently Asked Questions about electrician