The benefits of installing energy-efficient lighting
The cost of running an average halogen downlight can be reduced, sometimes up to 90%, just by changing the fittings to LED. Not only will the LEDs eventually pay for themselves over time due to the savings in your electricity bills but the light that they emit is much more aesthetically pleasing.
All Purpose Trade Solutions electricians can supply and install a wide range of LED lighting, from downlights to oyster lights, security lighting and strip and feature lighting for your home or business throughout Brisbane, Logan, Gold Coast, Sunshine Coast and Moreton Bay regions.
Book LED Lighting Upgrade Today
Call us at 0485 869 495 or fill out the form and we will get in touch with you as soon as possible.
What is an LED?
Light Emitting Diode, aka (LED) is a directional light source. This means that they produce light in a specific direction. Unlike incandescent lights, which emit light and heat in all directions. LEDs are able to brighten and use less energy in a multitude of applications.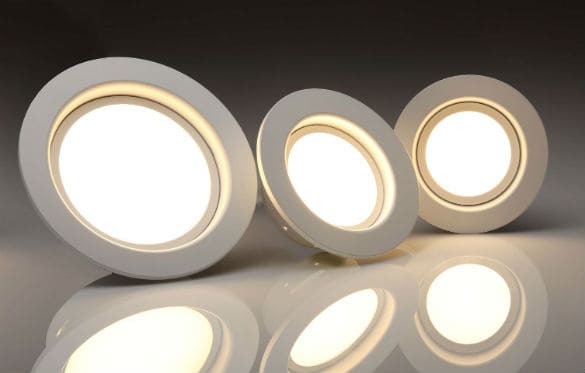 Benefits of LEDs for the environment
Lighting affects the environment in a number of ways. One of the biggest is reducing the pollution from power plant emissions. This is due to energy-efficient lighting requiring less energy to power when compared to standard incandescent lights. Some materials such as mercury are used in standard lights which are quite toxic to not just the environment but to you and your family as well and must be handled with care.
Why choose All Purpose Trade Solutions?
At All Purpose Trade Solutions we base our business on customer satisfaction, repeat clients and referrals. That's why we take our customer service so seriously. Our Service Guarantee is put in place to give you, the customer, the peace of mind to know that you are always going to be looked after.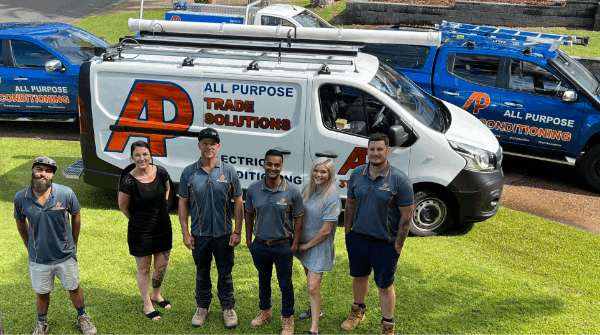 Our service guarantee entails:
We will answer your calls. If for some reason we could not answer your call at that time, please leave a short message and your call will be returned in less than 30 minutes.
Our electricians will be on time. We always try our hardest to make it to every appointment on time, however, it is the nature of this industry for plenty of surprises to pop up, so if we ever are late, we will take $50 off the quoted price of the job.
The Electrical Safety of your home is always going to be of paramount importance. Every job we do, big or small, includes a complimentary visual safety inspection, to make sure you and your family are safe.
We will only use quality products. All the products that we supply will be of the highest quality and be backed by a 12-month warranty.
We will clean up after every job and always leave your home the same way we found it, if not better.
The Electrical work we do complies with all Australian standards and we undertake all mandatory testing requirements on every job where it is necessary. With all of our work comes a limited lifetime warranty.
Your local energy efficient lighting specialists
Contact our experienced electricians for expert advice on upgrading your old lights to LED lighting give us a call at 07 3133 1681 or complete our online Electrician booking form today.
Frequently Asked Questions about electrician