Installation, repairs & testing of emergency & exit lights
Emergency lighting is an essential safety feature in many commercial or multi-storey residential buildings which activates in the event of a power failure or emergency situation. Emergency and exit lights visually indicate the safest route for occupants to exit the building, as well as the location of fire extinguishers and other safety equipment. They are commonly installed in corridors and stairways.
Whether you need the installation of emergency lights or routine testing, you can rely on All Purpose Trade Solutions for reliable electrical services. We are your local lighting experts offering installation, repairs and testing of emergency and exit lights for residential buildings or commercial properties. Our licensed electricians can also create a customised testing and maintenance schedule to keep your building safe and compliant with local regulations.
BOOK EMERGENCY LIGHTING SERVICES TODAY
Call us at 0485 869 495 or fill out the form and we will get in touch with you as soon as possible.
Difference between Maintained and Non-maintained emergency lights
Maintained emergency lights - These lighting fixtures are connected to the main power supply of the building and are turned on 24/7.
Non-maintained emergency lights - They are backed by a battery supply and can work for 90 minutes in the event of a power outage.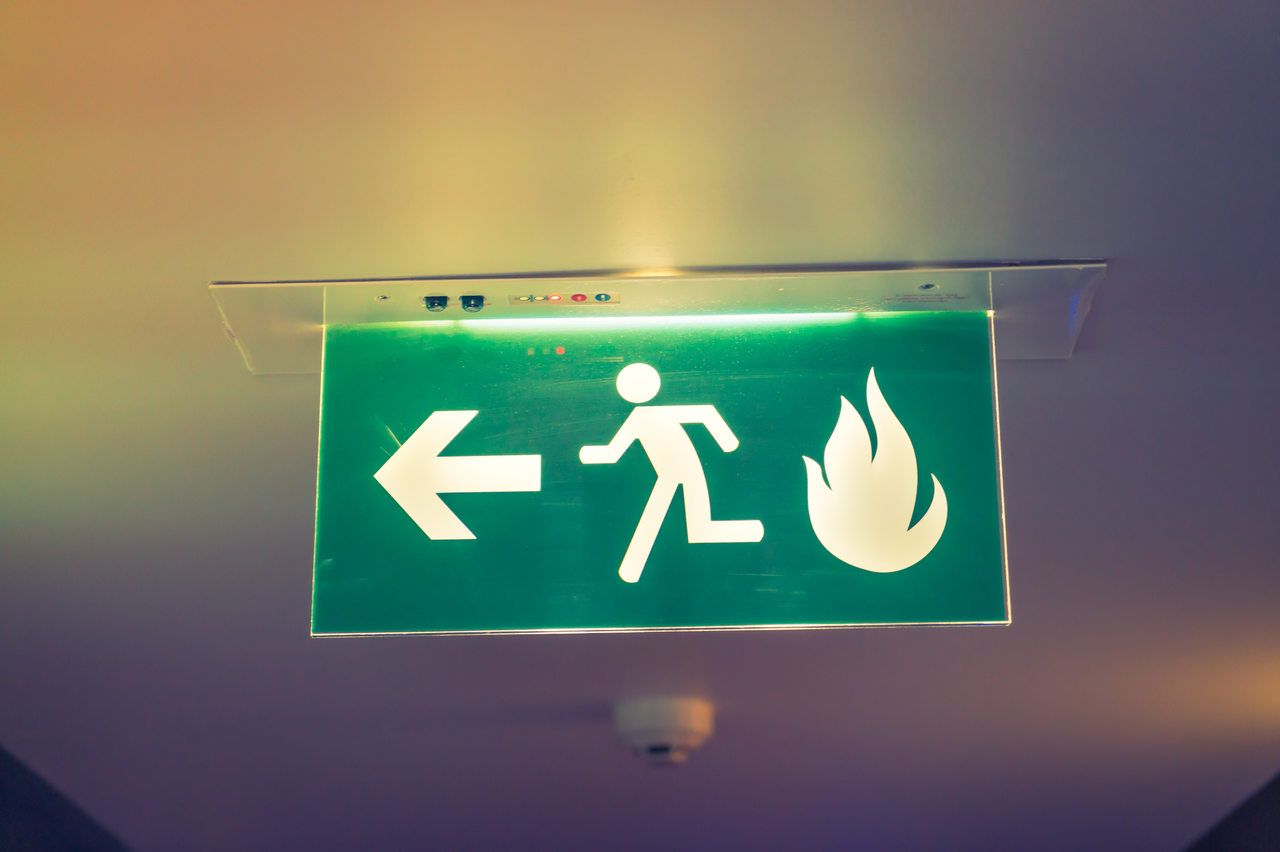 Different Types of Emergency Lights
Exit Lighting
Exit lights are used to indicate exit paths for the safe evacuation of occupants in a building.
Emergency Batten Lights
They are used commonly in warehouses and car parks and provide high visibility in large spaces.
Oyster Lights
They can be directly mounted to the ceiling and are energy-efficient and cost-saving options.
Spotfire Lights
They are compact and can be mounted directly on the ceiling. Mostly used in spaces where aesthetics are a major concern. We recommend the installation of LED lights as they are both energy and cost-efficient.
Our electricians provide installation, repairs and testing for all types of emergency lighting systems. We only use high-quality products and provide a lifetime guarantee on all our jobs. Give us a call and we can help you with complete emergency lighting services for both residential and commercial needs.
Emergency Light Testing and Maintenance
Emergency lights should comply with the Australian Standards AS 2293 and the Building Code of Australia. These standards provide a guideline on the design, installation, testing and maintenance of the emergency lighting systems installed in residential complexes and commercial buildings. According to AS 2293.2, emergency lights should be tested every 6 months by licensed professionals.
Our master electricians are licensed to work with emergency lighting systems. We provide comprehensive services for emergency lights including:
Visual inspection of all exit and emergency lighting
90-minute testing for all emergency lights simulating a power failure
Replacing batteries and lamps if needed
Checking the operation and signage for all lights
Record the test results in electronic format for OH&S purposes
Report the findings


Trusted, reliable emergency lighting services in Brisbane
We can take care of your emergency lighting installation, repair, testing and maintenance needs throughout Brisbane, Logan and Redland. Give us a call now at 07 3133 1681 or complete our online Emergency Light Job Booking form.
Frequently Asked Questions about electrician