Local electric hot water system repairs
All Purpose Trade Solutions' experienced electricians can take care of your electric hot water heater repairs throughout Brisbane. Our team provide complete electric hot water repair services to get your hot water system running well fast.
Don't put up with cold showers or an unreliable hot water heater in Brisbane, Logan, Gold Coast, Moreton Bay and Sunshine Coast regions, contact our electrical team today.
Book Electric Hot Water Repairs Today
Call us at 0485 869 495 or fill out the form and we will get in touch with you as soon as possible.
Common electric hot water heater problems
Most electric hot water systems are either the electric storage style or booster systems for solar hot water units however instant electric units are becoming more popular for small applications.
For this reason, most of the hot water units we repair are the electric storage type. Common problems we encounter include:
Tripping circuit breaker - this can be caused by a range of factors from a faulty heating element to a thermostat problem
No hot water - often caused by power supply problems like a tripping fuse or safety switch or element issue
Not enough hot water - possibly due to a faulty heating element or the demand for hot water has increased in your home since the tank was installed.
High running costs - faulty thermostats can cause the system to constantly heat rather than just maintain the tank temperature which can lead to an increase in the electricity bill.
Make sure any problems are repaired as soon as you notice an issue to minimise the work needed. Keeping the hot water system in good running order also means it will continue to operate at its most energy-efficient level.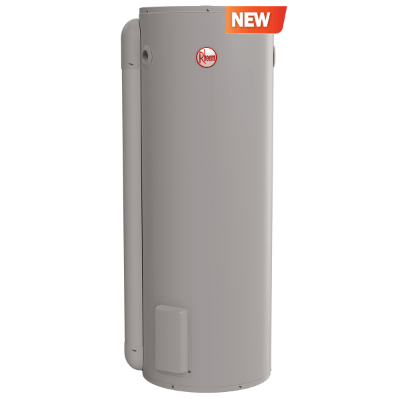 All electric hot water system brands repaired
All Purpose Trade Solutionsians can carry out repairs on all the common brands of electric hot water heaters including:
Rheem
Rinnai
Bosch
Vulcan
Aquamax
Dux
Who repairs electric hot water heaters?
Sometimes it's tricky to know whether to call an electrician or a plumber for your hot water repairs. Our advice is to give our team a quick call at 07 3133 1681. Our electricians will be able to get an idea of the issue over the phone and either schedule a repair visit or point you in the right direction.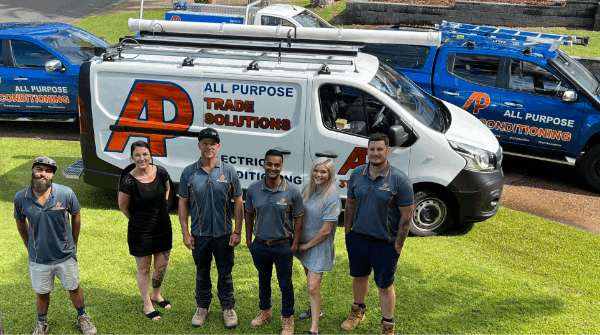 All Purpose Trade Solutions services
We pride ourselves on the ability to do the job right the first time. Our electricians have expert knowledge and can explain step by step what they are doing, and what needs to be done in a language that you can understand.
If you are looking for an electrician that is on time, friendly, and knowledgeable then it sounds like you want an All Purpose Trade Solutions.
Your local electric hot water repair specialists
For the very best in electric hot water repairs across Brisbane and the surrounding suburbs contact our team at 07 3133 1681 or complete our quick online hot water repair booking request form today.
Frequently Asked Questions about electrician