Supply & installation of Rinnai air conditioning systems
Looking for a Rinnai air conditioner? All Purpose Trade Solutions are the trusted Rinnai aircon specialists and can help you with the selection and installation of the right aircon system for your home or business.
When it comes to choosing affordable and reliable aircon, Rinnai has a wide range of products catering to all requirements. Our HVAC qualified air conditioning technicians are experienced in installing the full range of Rinnaiinverter split systems, ducted aircon cooling systems and many more.
So if you are shopping around for new aircon, Rinnai is certainly worth a look. Discuss your air conditioning requirements with our team, we would be happy to help.
BOOK RINNAI AIRCON INSTALLATION
Call us at 0485 869 495 or fill out the form and we will get in touch with you as soon as possible.
Rinnai air conditioner installation Brisbane
Choosing the right size of aircon to cool your space is essential - if the aircon is too big, it will waste a lot of energy and if it is too small, the unit will have to work harder to cool the space. That's where we can help.
We work closely with our clients to determine the aircon best suited to their needs. Our technicians will evaluate various factors like the size of the rooms, ceiling height, insulation, and the number of windows to recommend the ideal unit. Once you are happy with the quote, we can supply and complete the aircon installation.
We supply and install a wide variety of Rinnai climate control systems including:
Multi-split system air conditioning systems
Reverse cycle
Inverter air con units
Wall mounted aircon
Ceiling cassette aircon
Evaporative cooling
Outdoor units
Rinnai's vast range of indoor and outdoor units allows you the utmost flexibility when it comes to meeting your requirements. With the assortment of capacities that Rinnai offers, we can help you find the perfect air conditioning system for your property.

Rinnai Split System Air Conditioners
Boasting the latest technology, excellent design and efficiency, Rinnai offers a range of split system air conditioners in different capacities across different series.
J series
CJ series
T series
P Series
D Series
Q Series
The split systems are highly energy efficient and come with a high energy rating. Whether you need a cooling-only model or a reverse-cycle split system air conditioner, we are here to help. Get in contact with All Purpose Trade Solutions aircon specialists today for an obligation-free aircon installation quote.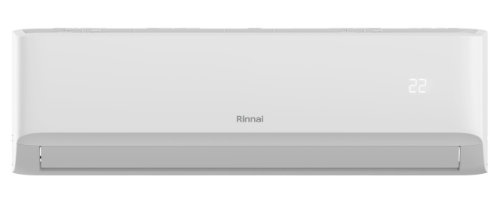 Rinnai Multi Split System Air Conditioners
If you are looking for a cooling/heating solution for multiple rooms, multi-split systems are a perfect choice. They are ideal for large homes and can be used to run up to 5 indoor units from one outdoor unit. For the indoor unit, Rinnai offers a wall-mounted split system header and an inbuilt slim ducted header.
Whether you are looking for a split system or a multi-split system, our air conditioning technicians are here to help. Talk to our specialists today.
Rinnai ducted air conditioning systems
Whether summer or winter, who doesn't want to live in comfort all year round? With the modern and powerful Rinnai Ducted Reverse Cycle Inverter System (DRCi), you can experience total comfort and convenience while minimising your electricity consumption.
The Rinnai ducted system climate controls a whole home with rapid cooling and heating throughout insulated ducts, while it provides excellent dehumidification and air filtration. Enjoy perfect control of your entire house's temperature, or designate specific zones and rooms according to your preferred temperature – without needing to put several individual units on your walls.
And the best part - this advanced DC Inverter technology is very cost-effective when compared to traditional air conditioners. Not only that but it can also easily be installed both in new homes and existing properties. Now that's smart energy efficiency!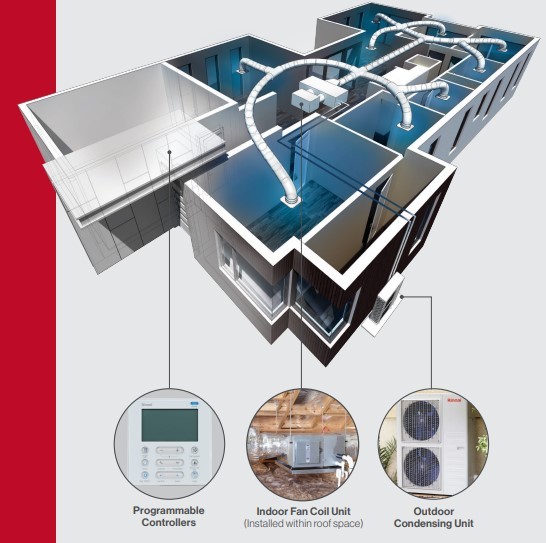 Features of Rinnai ducted aircon
Powerful output for larger homes
Efficient ducted heating and cooling
Optional wifi control from your phone or tablet
Fast temperature control
Quiet operation
Slimline design with fan coil unit concealed in the roof
Programmable controller
3 times more efficient than electric heating
Minimum Energy Performance Standards (MEPS) compliant
Zoning option

Trusted Rinnai Air Conditioning Installation Brisbane
For split system aircon installation anywhere in Brisbane, give All Purpose Trade Solutions a call at 1300 370 455 or complete our online Rinnai Air Conditioner Installation booking form today.
Frequently Asked Questions about air-conditioning