Daikin split system & ducted air conditioning systems supply & installation
All Purpose Trade Solutions is an authorised Daikin Air Conditioning dealer for residential and commercial needs throughout Brisbane. Our air conditioning technicians are trained and qualified to install the full range of Daikin air conditioning systems. As we are the authorised Daikin dealers, we are qualified to advise you on the best Daikin aircon suited for your home or office. To request a quote for a Daikin split system, ducted or multi-split air conditioning system personalised to your needs, get in contact with All Purpose Trade Solutions today.
BOOK DAIKIN AIRCON INSTALLATION
Call us at 0485 869 495 or fill out the form and we will get in touch with you as soon as possible.
Benefits of Daikin air conditioners
High energy efficiency - The US7 Split system is Australia's first 7-star rated air conditioner designed to deliver ultimate comfort to your home.
Intelligent eye feature - Switches to energy-saving mode when the room is unoccupied for 20 minutes.
Air Purification - Purifies air and removes allergens, odours, microbes, and pollutants using Titanium apatite deodorising air purification filter traps. Daikin split systems are the only air conditioners that carry the blue butterfly symbol and are approved by the National Asthma Council Australia Sensitive Choice Program.
R32 refrigerant - Daikin air conditioners use R32 refrigerant which has higher energy efficiency and reduced global warming potential factor.
WiFi Capability - many Daikin split systems come with Wi-Fi capability for convenience.
Rapid Cooling - Innovative Coanda airflow for rapid cooling and uniform temperature distribution.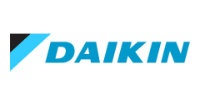 Daikin split system air conditioners
Daikin offers a wide range of elegantly designed, intelligent, and efficient split-system air conditioners suitable for small to large-sized rooms. They come in a range of capacities from 2kW to 9.4kW. We provide installation for all Daikin split systems like:
US7
Zena
Alira
Cora
Lite Systems
Floor Standing
Daikin split system air conditioners come with a vast range of features including:
Reduce pollen, bacteria, and mould in your home
Sleek and elegant designs for all decors
Whisper quiet operation
Industry leading energy efficiency
5-year labour and parts warranty
Advanced purification
Built-in wifi control
Intelligent eye tech to direct the airflow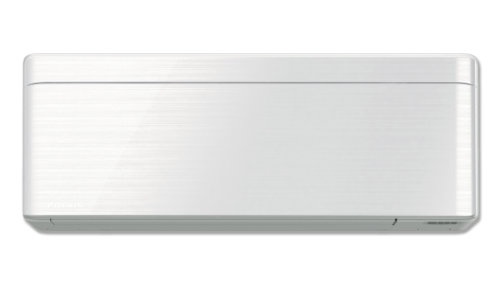 Daikin multi-split system
Daikin multi-split systems are designed to heat or cool large spaces using only one outdoor unit. They can heat or cool 2-9 rooms with individual control of temperature in each room. The Daikin multi-split range includes:
VRV IV-S
Super Multi NX(R32)
Daikin's multi-split air conditioning systems provide the ultimate in versatility as up to 14 indoors, such as bulkheads and ducted units, can be connected to the 1 outdoor unit. They come in a wide range of capacities whilst always maintaining a compact installation footprint with pipping runs of up to 100m. As with all Daikin models, the multi-split systems are very energy efficient and run in the nighttime quiet mode during sleeping hours.
Daikin ducted air conditioning installation
Daikin's ducted air con system is the perfect way to experience discreet, temperature control comfort in your home or business. Daikin ducted systems can be tailored to fit both new and existing homes - making it easy for you to enjoy air-conditioned convenience without sacrificing style! All that will remain visible within your home are the controller units, return air grilles, and discharge intakes – allowing temperature control with understated elegance.
Daikin is a specialist in air conditioning, dedicated to providing unparalleled levels of comfort and cleanliness so we can feel at home wherever we are. With their advanced designs, you get only the best quality for your cooling needs with excellent efficiency!
Benefits of choosing Daikin ducted aircon
Smartphone control
5-year parts and labour warranty
Night quiet mode
Australian made
All air conditioners exceed Minimum Energy Performance Standard requirements
R32 refrigerant with a lower environmental impact
Optional wireless sensors
Weekly schedule timers for individual zones
Built-in condensate pump in some models
Auto clean air filter option


Book installation of Daikin air conditioning systems
All Purpose Trade Solutions team are Daikin's authorised dealers, we provide professional and reliable services throughout Brisbane, Logan, Gold Coast, Moreton Bay and Sunshine Coast regions, give us a call at 07 3133 1681 or complete our online enquiry form.
Frequently Asked Questions about air-conditioning