Mitsubishi Electric air conditioner installation, repairs & service
Mitsubishi Electric is the right choice for many considering it is a leading Japanese brand and boasts superior quality and high-performance air conditioners. If you are after a Mitsubishi Electric aircon system, we can help you with the supply and installation throughout Brisbane, Logan, Gold Coast, Sunshine Coast and Moreton Bay regions.
Our qualified HVAC air conditioning technicians can take care of the complete installation of Mitsubishi's range of split systems and ducted air conditioners. We are committed to providing our customers with exceptional services and reliable advice.
Get in contact today to book the installation of your new Mitsubishi Electric aircon.
BOOK MITSUBISHI ELECTRIC AC INSTALLATION
Call us at 0485 869 495 or fill out the form and we will get in touch with you as soon as possible.
Mitsubishi Electric Aircon Installation Types
Our company can install a huge selection of Mitsubishi Electric climate control systems including:
Split system air conditioning
Multi-split system air conditioning systems
Reverse cycle
Wall-mounted air conditioners
Inverter styles
Floor console aircon
Ceiling cassette aircon
Bulkheads
Outdoor units
Mitsubishi's range of indoor and outdoor units gives you the ultimate flexibility when it comes to meeting your air conditioning needs. With wall-mounted, floor-standing or ducted solutions, there's something for every setting. And with a variety of capacities available, you can find the perfect system to fit the size of your space.
Whether you're looking to cool down a large industrial facility or provide air conditioning in a small bedroom, the Mitsubishi range can help you achieve the perfect temperature without having to compromise.
Mitsubishi split system air conditioners
Choosing the right aircon is crucial. There are many factors that need to be considered before finalising a unit like the room's exposure to sunlight, window size, ceiling pitch, insulation, etc.
It may seem a lot to consider, however, as we are Mitsubishi Electric Diamond Dealers we are here to help you, ensuring your split system air conditioning unit will meet your climate control needs now and in the future.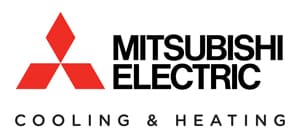 Features of Mitsubishi Electric Split System Aircon
State-of-the-art Japanese technology
Easy to use, quiet and reliable
Quiet operation
Sleek and elegant design
Voice support with Amazon Alexa and Google Assistant
Allows control of the aircon with the help of a smartphone, tablet or online account.
Uses R32 refrigerant which has low carbon emissions and energy costs, so it is an ideal choice to minimise your carbon footprint.

The Mitsubishi Electric Split System Aircon range
We can supply and install any of the below Mitsubishi Electric air conditioners for your home or business depending on your requirements and budget.
Mitsubishi Electric wall-mounted air conditioners
MSZ-AP Series - 2.5 kW - 7.8 kW
MSZ-LN Series - 2.5 kW – 6.0 kW
MSZ-EF Series - 2.5 kW – 5.0 kW
MSZ-GN Series - 2.5 kW – 8.0 kW
Console Split Systems
Mitsubishi ducted air conditioning systems
With its sophisticated whole-home air conditioning solution, Mitsubishi Electric ducted air conditioning puts climate control at your fingertips. This technology starts with an indoor unit that is quietly installed either in the ceiling or under the floor of your home, delivering gentle and even air conditioning everywhere. Meanwhile, the outdoor unit is positioned discreetly on the side of your house, maximising efficiency while also allowing for easy access during maintenance and repair. Not only is this unit aesthetically pleasing but it also gives you unrivalled levels of comfort.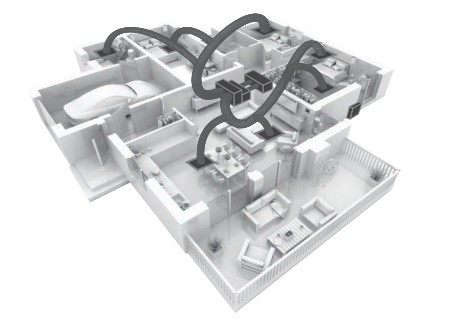 Features of Mitsubishi Electric ducted aircon
Versatile installation of distance from air in-take and air outlet
Discreet design with hidden ducts in the ceiling or bulkhead
Zone control for up to 4 or 8 zones for control in each room separately
Weekly timer
Occupancy sensor to detect motion and when there isn't motion, AC switches to energy-saving mode
High external static pressure
Wifi control with an app
Quiet operation
Optional built-in condensate pump
R32 refrigerant for low carbon emissions and energy costs


Your Local Mitsubishi Electric Specialists Brisbane
To book the installation of your new Mitsubishi Electric split system air conditioner give us a call at 07 3133 1681 or complete our online Air Conditioning Booking form. Our friendly staff will be happy to help.
Frequently Asked Questions about air-conditioning