When it comes to electrical safety in your home and office, you don't want to be taking any chances. The safety of you, your family and your workmates is very important, and you want to ensure that every measure is being taken to prevent any accidents or injuries... and this is where safety switches and circuit breakers are your best choices.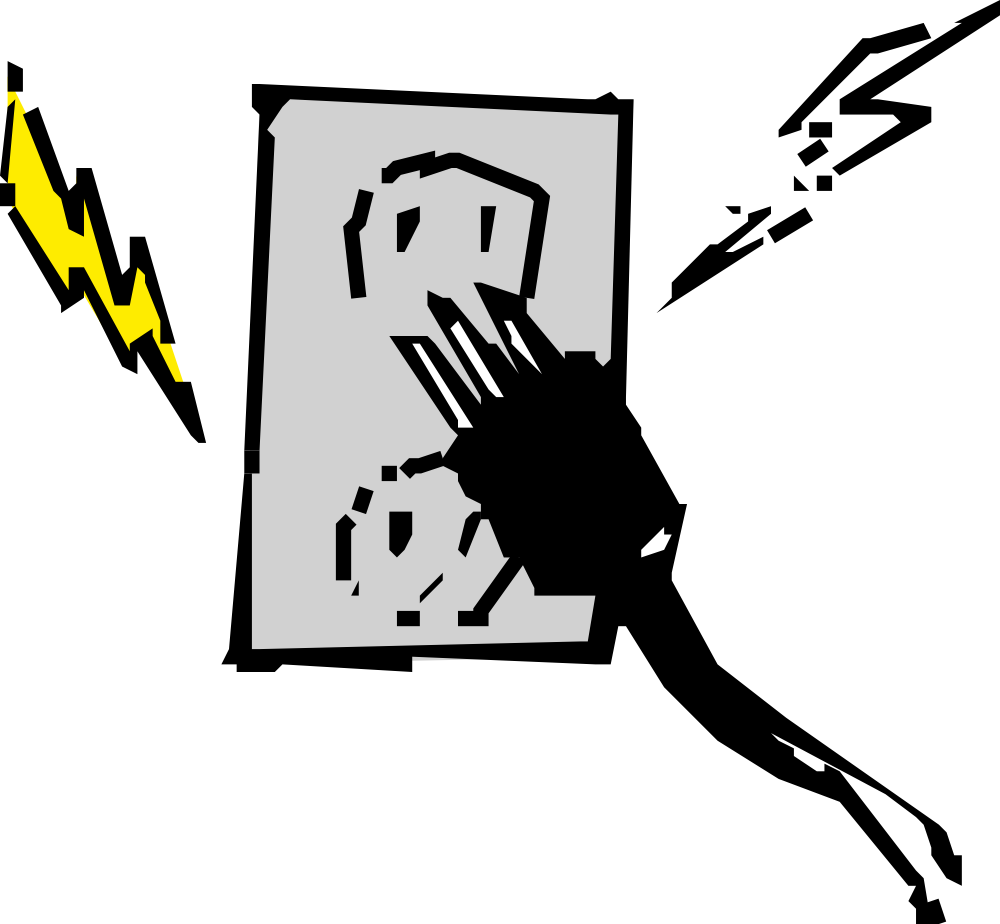 A safety switch and a circuit breaker are both devices used to ensure overall electrical safety for both households and workplaces. All leased homes must have safety switches and, a licensed electrical contractor can only complete installation works on a home if it has safety switches installed (and it has been sold since 1 September 2002).
So, if you'd like to know a little more about safety switches, circuit breakers and overall electrical safety, keep reading. If you have further questions, give All Purpose Trade Solutions a call on 1300 370 455 and we would be happy to assist.
Some electrical definitions
To begin, let's take a look at a few definitions when it comes to electrical safety.
What is a safety switch?
A safety switch plays a huge part in electrical safety. It protects humans from electric shock by tracking the electric current that is flowing through the circuitry in your home or office. If a safety switch detects a leak, it will instantly cut the power, providing a safeguard against any current that may have leaked out. It helps stop electric burns and electric shock, as well as any other damage to property that this can cause.
What is a circuit breaker?
A circuit breaker is a safety device that is designed to protect appliances and wiring by cutting off power when the current gets too high. By ceasing the flow of current, this stops the overheating of any circuitry and helps prevent electrical fires and other problems that can occur due to power surges.
What is an RCD?
An RCD is also called a residual current device, and they have the same characteristics as a safety switch. Therefore, the terms RCD and safety switch can be used interchangeably.
Circuit breaker vs safety switch - what's the difference?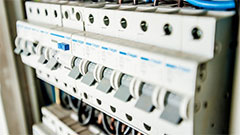 The big difference between safety switches and circuit breakers is what they are designed to protect. Circuit breakers are designed to protect both your appliances and the wiring in your home or office, whereas a safety switch is designed to protect you from an electric shock. In saying this, circuit breakers are designed to protect humans in an indirect way, due to helping protect against electrical fires and power surge damage.
Additionally, safety switches are, in most cases, compulsory in residential homes, whereas circuit breakers are not.
How do you know if you have a safety switch and/or circuit breaker installed?
The easiest way to find out whether you have safety switches and/or circuit breakers installed is to take a look at your switchboard for any visible markings or writings. An electrician will generally mark above any fuses or other switches as to what they are however, if you can't seem to find anything, see if you have any switches that have a 'T' or test button. If you can locate one of these, you have found a safety switch! If you are still having difficulty after this however, have your local electrician come out and take a look. They will be able to advise what you have (and don't have) and appropriately mark any switches where necessary.
To add a little confusion, there is also an 'all-in-one' safety device, which combines both a safety switch and circuit breaker together. This device takes up less space than having the two individual units on your switchboard. This makes them a pretty frequent choice for many electricians, so discuss with your local electrician as to whether this option is available to you.
Who can install circuit breakers and safety switches?
This is not a DIY job! Pretty much all your electrical work should be completed by an electrical professional, safety switches and circuit breakers included. The job can be very dangerous and cause harm to those who are unqualified or ill-equipped, and do not have the appropriate knowledge. Also remember, if you (or another person who isn't a licensed professional) carries out electrical work in your home or office, it may void your insurance!
Workplace Health and Safety - Safety Switches and Circuit Breakers
Your specialists in electrical safety across Brisbane
If you have any questions regarding safety switches, circuit breakers or any other electrical safety devices, or would like to speak to one of our friendly team members regarding any electrical issues you may have, give All Purpose Trade Solutions a call today on 1300 370 455 and we would be more than happy to assist.
Resources:
Workplace Health and Safety (Playing it safe with safety switches): https://www.worksafe.qld.gov.au/safetyswitches/safety-switch-films
Workplace Health and Safety (Electrical Safety Office - FAQ): https://www.worksafe.qld.gov.au/safetyswitches/frequently-asked-questions
Workplace Health and Safety (Safety Switches): https://www.worksafe.qld.gov.au/safetyswitches
BUILD (Safety switch laws and requirements): https://build.com.au/safety-switch-laws-and-requirements