Why should you only hire licenced electricians?
Homeowners have a great deal of responsibility in ensuring the electrical safety in their premises. The Australian government has strict rules in place but it works only if homeowners do their bit.
How to ensure electrical safety in your premises?
DIY electrical work may seem appealing to you, after all, who doesn't like saving money on work that can be easily done by watching a couple of YouTube videos? However, it is illegal and very dangerous to do so, plus you can be fined for carrying out unlicensed work. You may come across many DIY videos but they could be created from users based in other countries where the laws are vastly different. Australian laws are very strict when it comes to electrical work to protect residents from electrical accidents so give us a call if you need an electrician near you.
To ensure the electrical safety of your home:
Always use a licensed electrician for all electrical work.
Do not attempt to DIY as it is illegal, dangerous, and you can be fined a substantial amount of money.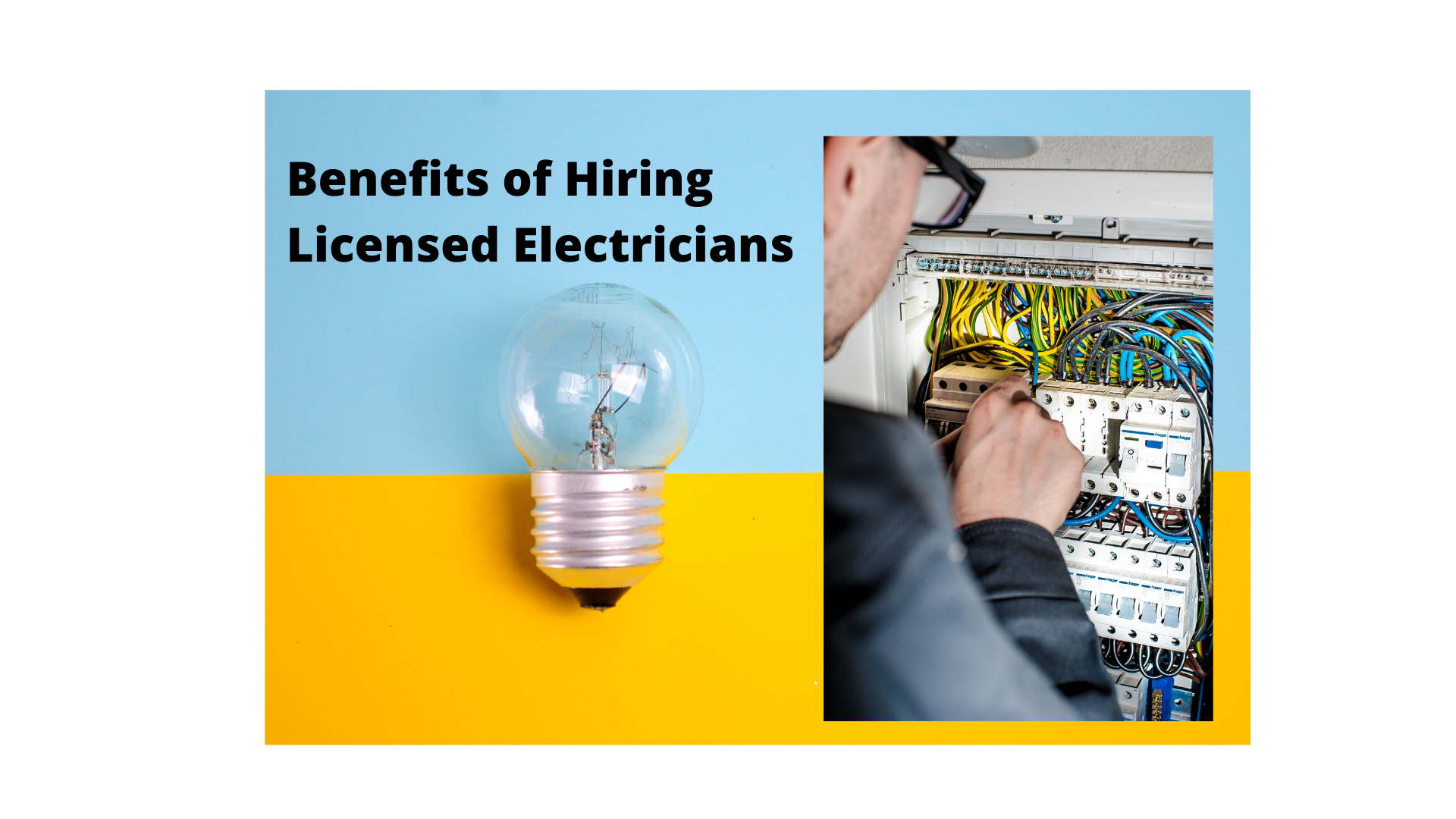 Benefits of hiring licensed electricians
There has been a crackdown on using unlicenced people from online websites like AirTasker. Illegal electrical work conducted by unlicensed individuals can lead to dangerous situations for residents and other tradespeople who may work in the building in the future. It is just not worth risking your safety for a few bucks.
Some faults can be discovered easily due to frequently tripping safety switches or circuit breakers. But there could be hidden and unsafe electrical equipment or wiring issues which might not be discovered until someone comes in contact with it. For your safety and anyone else who can work on the electrical equipment at your home, never attempt to do the work yourself or use an unlicenced tradesperson.
LOOKING FOR A LICENSED ELECTRICIAN?

Talk to our electricians today and see how we can help you.
Electricians are trained electrical experts
It is no brainer that electricity is very dangerous! Some electrical issues can be like a ticking time bomb in your home. If the work is done incorrectly, it can have disastrous consequences.
Electricians are trained and competent in carrying out electrical work. They follow a set of protocol and procedures to carry out their tasks to preventing potential issues. If you call a licensed electrician, you can rest assured that you will be safe and you will be following the laws.
Your safety is guaranteed
Electrical contractors are insured to ensure your home and the contents remain safe as well as the individual who is working on the electrical equipment.
And if your home is insured, your policy would stipulate that all electrical work must be conducted by licensed individuals. In the case of an accident due to the electrical work conducted by an unlicensed individual, your policy will probably be void and you will have to pay for the repair costs yourself.
Check your electrician's credentials
Always hire licensed electrical contractors for any work in your home or building. If you live in Queensland you can check their licence is up to date and relevant for the work you need done using the Work Safe licence check here - worksafe.qld.gov.au. This quick check can help ensure the electrician you have hired holds a valid licence.
Hiring licensed electricians is easy
At Hanson Electrical, we are fully licensed and insured Brisbane electricians. We only use high-quality electrical components and wiring to not only meet your current needs but also to ensure your electrical systems are scalable for the future. We can identify potential hazards and our expertise can help resolve unseen issues and save money in the long run.
Stay safe and always use licensed electricians for your peace of mind and safety! Contact us on 07 3133 1681 or complete our quick online electrician booking form.
References
https://www.worksafe.qld.gov.au/licensing-and-registrations/electrical-licences/electrical-contactor-licences
https://www.masterelectricians.com.au/blog/master-electricians-welcomes-blitz-on-unlicensed-work-and-bogus-advertising