With the rate of technology growth absolutely booming over the last few years, an increased interest in concepts such as smart lights have been a noticeable part of this boom... and an understandable one at that.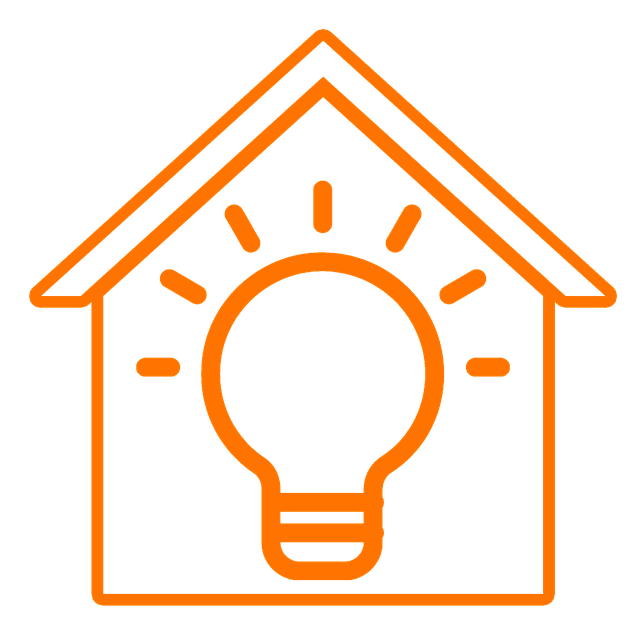 The ability to have complete control of your lighting , as well as other components of your home, from the palm of your hand offers a whole new world of possibilities. From turning on your lights before you get home to turning off a light when you are already comfy in bed, there are so many benefits. But, are they worth the cost?
If you have any questions regarding lighting solutions for your home, give All Purpose Trade Solutions a call on 1300 370 455 and can assist.
Smart Lights
So, let's take a look at smart lights, what they do and whether they are worth the investment.
What are they?
Smart lights are lights that have WiFi capabilities, which is why they have their 'smart' tag. A WiFi connection offers a huge range of options to the user, such as colour changing, dimming, voice activation and timed light changes, as well as being able to control it all from a tablet or mobile. This means you don't even have to be home and you can alter the lighting in your home!
How do they work?
Although it appears a little complicated, how smart lights work is actually relatively basic. Smart lights are connected to both WiFi and each other, allowing an interconnected arrangement with expanded options. You can control your lighting through a mobile, tablet or through a device installed in your home (or even a combination of them all), offering capabilities such as dimming, changing colour, flashing, time controlled options and phasing in and out.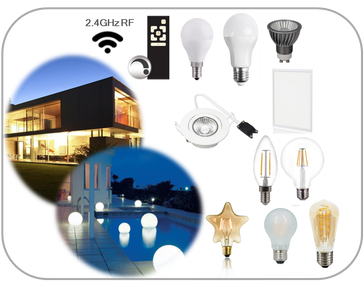 Additionally, you can check the status of your lighting from wherever you are, allowing you to turn lights off or on whenever you need.
Are they worth installing?
Yes, smart lights are worth installing. They offer a huge amount of convenience and ease, which is something that every household needs. We highly recommend you speak to your local professional regarding smart lighting however, to ensure you have the best options available installed to suit your needs.
To ensure you get the best value for your smart lights, definitely complete extensive research on the standby options for each type. Some smart lights have standby options that are both non-energy efficient and costly, which will raise your electricity bill unnecessarily!
Why install them?
We've told you that you should have smart lights installed, but now comes the big question - why?
Controlled Remotely: Having the capabilities to control your lighting from anywhere is a huge feature of smart lights, and allows you to turn your lights on, off or check on the status of them wherever you are.
Durable: Smart lights have a long life span, making them a durable and cost effective lighting option.
Variety: The variety of smart lights available on the market is huge, ensuring that there will be an option to suit almost everyone.
Control: Smart lights are completely controlled by you at all times, offering comfort and convenience whether you are at home or not.
Colour Changing: For something a little more fun, most smart lights can change colour and hues on demand. So whether you are after a pink light for a party or a warmer hue as the evening sets in, smart lights can help!
App Options: The variety of apps available to assist with smart lighting is huge, and the options available within apps is now extensive. From grouping lights together to changing colour schemes to creating special effects, the list goes on.
You don't have to move!: The ability to turn lights on and off without moving from the couch is a great thing - don't let anyone tell you otherwise.
Voice command: Some smart lighting allows voice control, which is a very convenient feature if you have your hands full and can't get to your phone or tablet to control the lighting.
Who can benefit from them?
Everyone! Every household and business can benefit from smart lights, however there are a few groups that can really benefit from smart lighting:
Elderly: Smart lights offer the elderly a level of independence, by allowing them to complete small tasks themselves.
Disabled: Again, smart lights offer those with a disability a level of independence that they may not have had previously, by allowing them to complete small tasks themselves.
Families with young children: Families with young children are always busy, so allowing them to control lighting with the touch of a button is perfect. Whether you are carrying your child to the bath or trying to get them to sleep, having full control of what your lighting is doing without having to get up or down is a great benefit.

Your qualified lighting specialists
If you have any questions regarding lighting solutions, give All Purpose Trade Solutions a call today on 1300 370 455 for further assistance. We have years of industry experience, so get in contact now!
Resources:
CHOICE (How to buy the best smart lights): https://www.nbnco.com.au/blog/connected-homes/what-are-smart-lights
Energy Rating (Smart LED light bulbs): http://www.energyrating.gov.au/lighting/types-of-light-bulbs#toc6
NBNCo (What are smart lights?): https://www.nbnco.com.au/blog/connected-homes/what-are-smart-lights
Wikipedia (Smart Lighting): https://en.wikipedia.org/wiki/Smart_lighting
The information on this page is a general guide only, and you must complete your own research when it comes to whether smart lighting is suited to your needs. Always ensure you speak to a qualified professional regarding your specific circumstances.