Christmas is a wonderful time of the year: up goes the tree and out comes the fairy lights and decorations to help celebrate the festive season. It's the time of year for entertaining and spending quality time with family and friends. But it is also the time of year you need to be mindful of the potential risk of electrical accidents. It's easy to get caught up in the festivities and overlook potential electrical hazards around your home and property. Remember, even the tiniest spark from an electrical appliance can ignite a fire.
Follow our electricians' simple tips to make sure your holiday season is merry and bright - without any nasty electrical system surprises. From powering up your Christmas lights to keeping your electronics charged, we have you covered!
We know about "The 12 days of Christmas" now here's the 7 ways to ensure your Christmas doesn't end in disaster
#1 Don't piggyback or overload powerpoints
We have all heard the saying "Lit up like a Christmas Tree" and you have more than likely watched Christmas movies where the houses are simply covered in lights, outside and inside. If you are using lights that require electricity be aware of how many plugs you have plugged into one outlet, if you have too many it can create a potential fire hazard. Best practice is to use power boards with surge protectors to avoid any problems. Another handy tip is to only use extension cords that are rated for the amount of power they will be carrying. Best to be safe than sorry!
#2 Don't alter or modify lights
Christmas is the time of year when we head to the shops to check out the overwhelming variety of fairy lights. We all know how lovely it is to see not only our homes decorated but that of our neighbours' homes. Christmas lights will light up a smile on anyone's face. Now you might just think you want your lights to have bigger or different bulbs. It is not recommended that any modification be made, best to leave your christmas as they were manufactured. Any modifications could lead to an unwanted electrical problem, even fire. If your lights are not working, don't try to fix them, best to purchase new ones.
#3 Turn off Christmas lights when they are not being used
Christmas time is the season to be jolly, but that could change if you do not practise electrical safety. Overheated Christmas lights have been the cause of many fires through the years. Leaving your lights on for an extended period of time can cause them to overheat, potentially resulting in a fire. Make sure you unplug your lights before leaving the house or going to bed.
#4 Have an emergency plan in place, and an electricians number handy
Make sure visitors and family know what to do in case of an emergency. Check your smoke alarms are in working order. Invest in a fire extinguisher that is suitable for your home and a fire blanket, having these two fire safety devices could save your property and most importantly your life.
#5 Make sure your outside lights are rated for outdoor use
Australian Christmases are often celebrated with a traditional Aussie BBQ and game of cricket. Which will linger on into the evening. That's when we will want the lights to come on. Why not choose Solar for your outdoor entertainment area, they are the perfect choice for outdoor lighting. If your preference is electrical lights, make sure it is clearly marked on the packaging that they are rated and suitable for outdoor use.
#6 Test your safety switch prior to setting up your light display
An important part of keeping your home safe is regular testing of your safety switch.Now that the silly season is upon us it's advisable for your safety that you conduct a test to ensure it is working effectively. A safety switch can be an absolute life saver, and prevent your Christmas going pear shaped.
#7 Buy Australian compliant Christmas lights
Taking a few simple precautionary steps this Christmas could dramatically reduce your risk of having an electrical system disaster. So why not make one of those steps purchasing Christmas lights that comply with the Australian safety standards. With these lights that are manufactured to Australian compliance guidelines you can get into the Christmas spirit without any worry. There is no doubt you're getting the best quality product, with the added bonus of a much longer life span. The guide on how to install them will ensure you can feel confident you have followed all safety measures.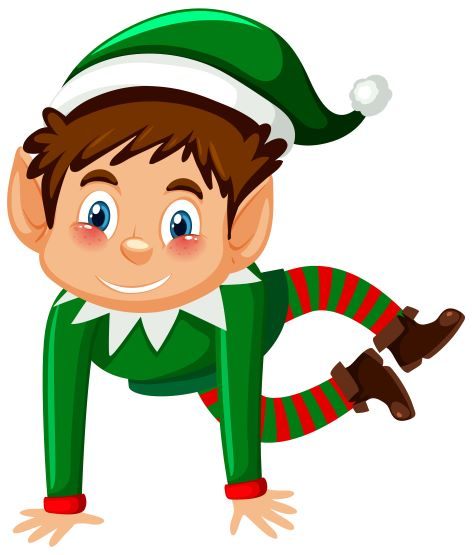 And Lastly the Elf of the Shelf wants you to know…
Unplugging your lights,is not only imperative for safety, but your next energy bill will not break the bank this Christmas.
If you have any questions regarding electrical safety this Christmas, call All Purpose Trade Solutions. We can assist with all things electrical this Chrissie and pride ourselves on our friendly service and professional team.